Major Banks missing out on SMB lending opportunities to challenger and specialist banks
2022 might've seen record highs for business lenders, but for the UK's major banks, it's not all good news, as challenger and specialist banks continue to eat away market share, in a second straight year of outperforming the big five UK banks.
Research from the British Business Bank shows challenger and specialist banks made up 55% of small business lending last year, equating to a whopping 35.5 bn. pounds (42.3 bn. USD), up from a 51% market share a year earlier.
All up, the British Business Bank's Small Business Finance Markets 2022/2023 report shows gross bank lending to small businesses reached 65.1 bn. pounds (78.6 bn. USD) an increase of 12.8% from 2021. But it's the specialist banks reaping the rewards of this, enjoying a 21% rise in gross lending compared to the major banks who only saw a 4% increase from 2021.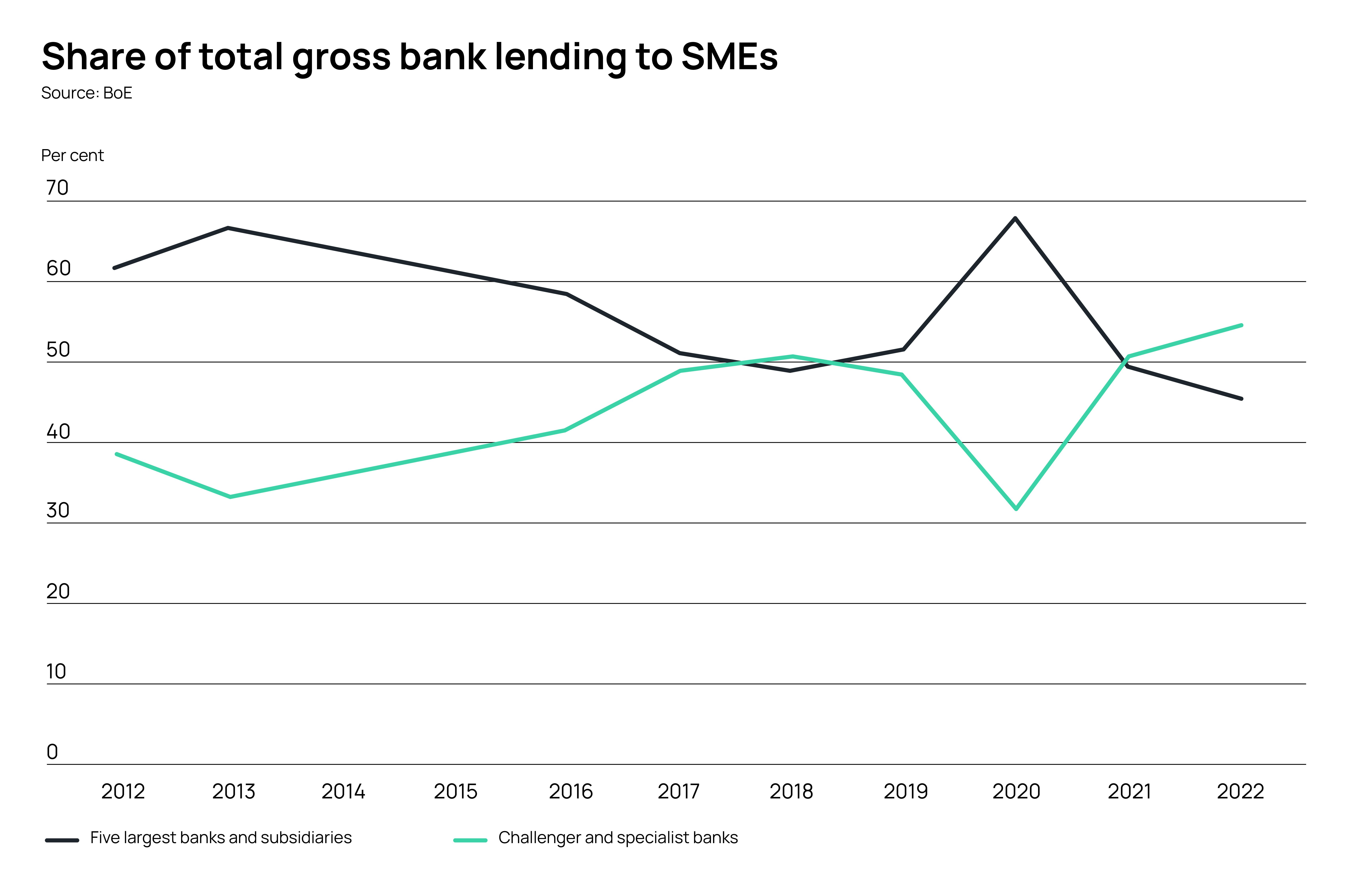 Source: The British Business Bank
It's thought the main factor behind the lending flip comes as challenger and specialist banks operate where the big 5 are not. Challenger banks are more likely to lend to businesses that operate in pandemic affected sectors, while also lending to potentially risker segments of the market that have higher probability of default. However, these challenger banks generally have a more robust relationship management approach to lending.
9Spokes Track helps banks elevate their digital offering for small businesses by enabling SMB owners to connect key applications and visualize data on our business intelligence dashboards. This works by making API calls with third party apps and parsing consented business data through to the 9Spokes white-labelled platform.
This also provides business intelligence for financial institutions to better understand the financial health and risk profile of their small business banking customers.